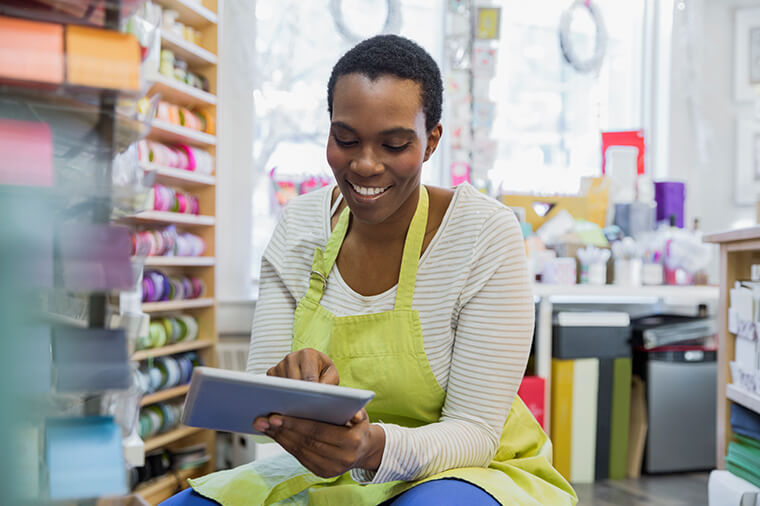 Content Based Selling Series
Part 2 of 3
This is part two of a three part series, to read part one please click here.
67% of consumers name the sales associate as the number one influencer for consumer purchases. 1
Consumers have more information at their fingertips than ever before, driving the market's demand for more content at the point of interaction online and offline. Our flagship store retail experience continues to provide us a unique point of view into sales associates' demand for up-to-date and detailed product information, and is the reason we created our Smart Retail platform for targeted Content-Based-Selling. SDSA understands the challenges faced by retailers operating in a fast-moving environment and catering to savvy digital consumers in 2014 alone Samsung launched 56 new smartphones, averaging out to 1.08 new smartphones per week introduced to our global retail locations.
When we looked at the Samsung store experience and employee journey, we landed on several problems technology could help solve:
· Employees are overloaded with product proliferation
· Employees want a better product launch notification system than an email
· Employees want more support on soft skills training
· Employees want more career path visibility
· Employees want more channels to share best practices directly with their global peers
· Employees' "back of the house" activities are taking away from valuable customer engagement time
· Employees feel that check-out and payments can be cumbersome
These issues were not ours alone. In fact, all retailers struggle to recruit, retain, and motivate talented store associates:
- "43% of employees admitted to lying to consumers every week due to a lack of product knowledge" - Channeleyes 2014
- "73% of retail workers admitted to sending customers to a different store or member of staff because they couldn't answer simple questions about the product"- Channeleyes 2014
- "50% of retail workers say they feel embarrassed by their lack of product knowledge"- Channeleyes 2014
- "21% of employees were 'highly disengaged'…70% of today's high performers lack critical attributes essential to their success in future roles" - HBR 2010
- "80% of retail associates agreed that improving in-store communication between staff and managers would have a significant effect on shopper satisfaction"- Motorola 2014
- "47% of surveyed shoppers agreed that they have a better experience when sales associates use the latest technologies to assist them"- Motorola 2014
Necessity is the mother of invention. We too had to develop a solution to address our problems, and these solutions became our Smart Retail platform. The core module is a tablet- and smartphone-based employee tool that enables Content-Based Selling:
· Robust training to keep employees up-to-date on major product releases
· Intra-team interactive social features to keep employees engaged
· Certification navigator with easy-to-track mileage, reinforcing career potential and promotion path
· Customer engagement tools, such as side-by-side product comparisons, video demos, and product specs
· Frictionless transaction with mobile POS and smartphone carrier activation on the sales floor, with no need to walk back to the register
The results speak for themselves. We measured significant improvements in key engagement and efficiency metrics that drive real revenue increases and cost reductions. Over time, we will also measure the impact on employee retention and career path development.
· 94% immediate adoption rate for mobile POS
· 35 minute improvement per day in the productivity of the sales forces
· 75% reduction in time needed for sales associate training
· 17% increase in number of customer consultations conducted by sales associates
· 8.4% increase in repurchase rate
In our next post, we will talk about the exciting future-looking technologies we plan to add to our Smart Retail platform – technologies that capture in-store behavioral data, produce analytics-driven insights, and push real-time recommendations to managers, employees, and consumers alike.
We'd love to hear from you: how important is sales associate content to your customer experience?
1. Mth
Photo Credit: Wise Geek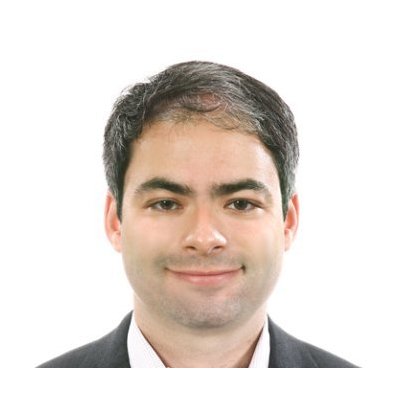 Andrew Umans
Andy Umans is the Senior Manager for Samsung SDSA's Global Business Development Team and has been with Samsung Group for 4.5 years now. He is the head of Retail Innovation and is responsible for setting the overall strategy and operations for the Solutions Business Unit of SDSA. Andy has spent over a year working with major retailers and technology partners to define Samsung's vision for smart Retail.