Brity RPA WORLD where Humans and Robots Collaborate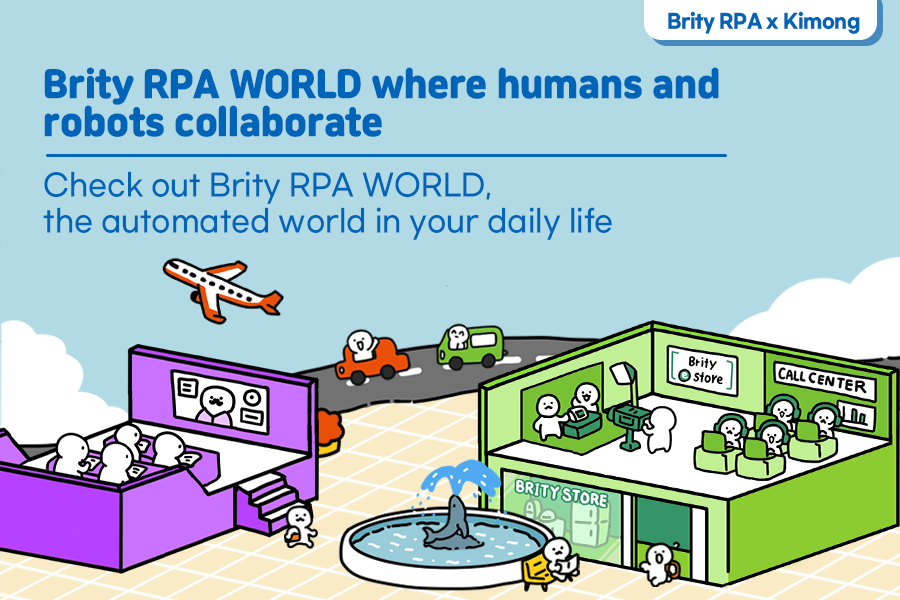 Have you ever imagined the world where humans and robots collaborate, just like in a science-fiction movie?
Thanks to Brity RPA, now you can experience such an automated world.

Brity RPA is always by your side to provide better services, whether you are traveling, shopping, studying, visiting a hospital and more. It is there for you to improve work efficiency and productivity whenever you are in trouble with tedious and repetitive tasks.

Take a look around Brity RPA WORLD where your daily life is automated with humans and robots collaborating together.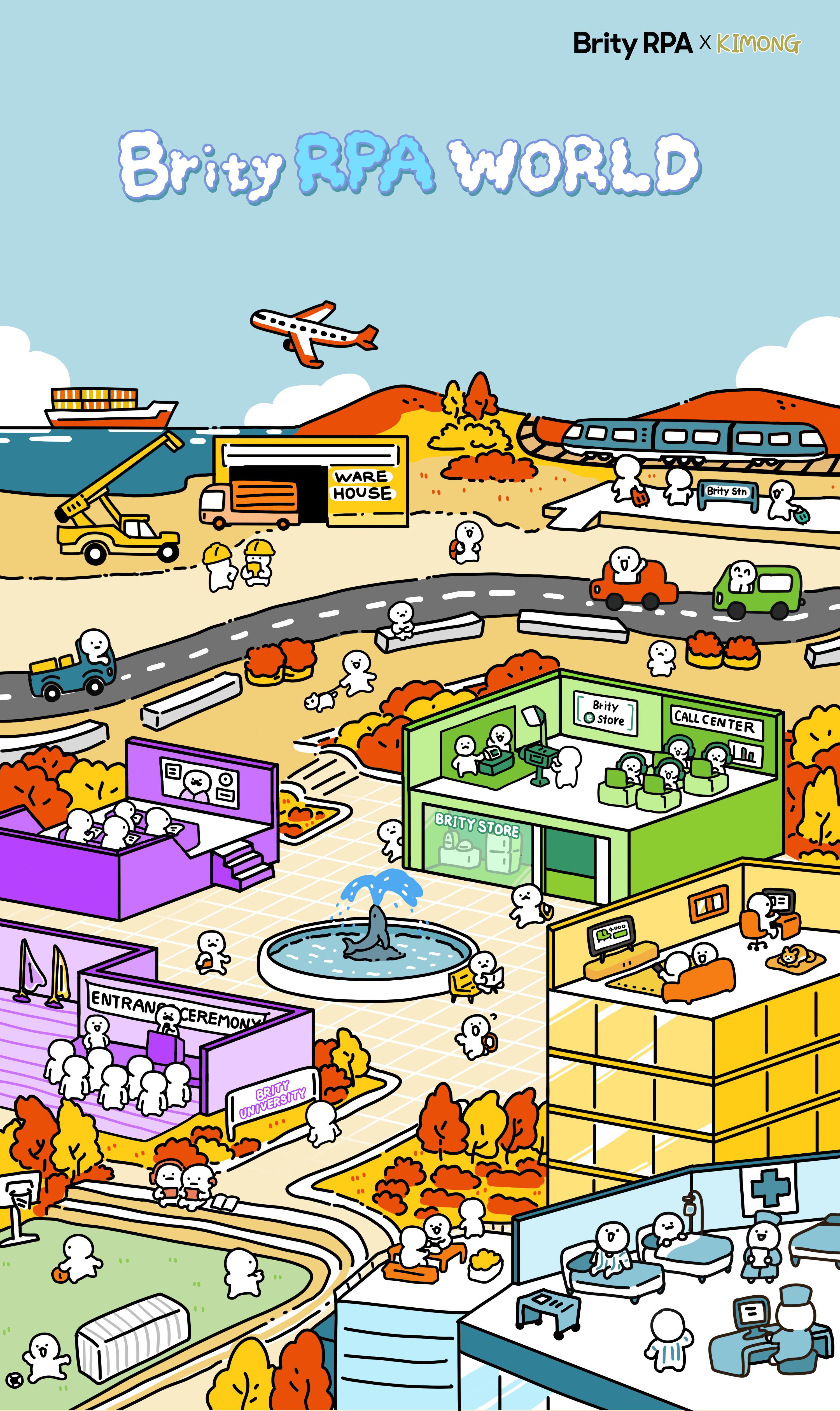 Brity RPA WORLD Warehouse Brity Station Brity Store, Call center Brity University, Entrance Ceremony
Let's look around Brity RPA World (

Click to watch video

)