Brity RPA handles single task automation very easily. However, are you trying to automate complicated task automation between different people and systems? Brity Automation Platform expands the scope of automation from single task to multiple tasks across different systems.

Real-time alerts via messenger allows fast decision making without having to login to multiple siloed systems. AI functions for text summary, categorizing and analysis makes your automation smarter than ever before.

Still struggling with task automation? Then check out Conan O'Brity to see how Brity Automation Platform solves those frustrating task automation problems.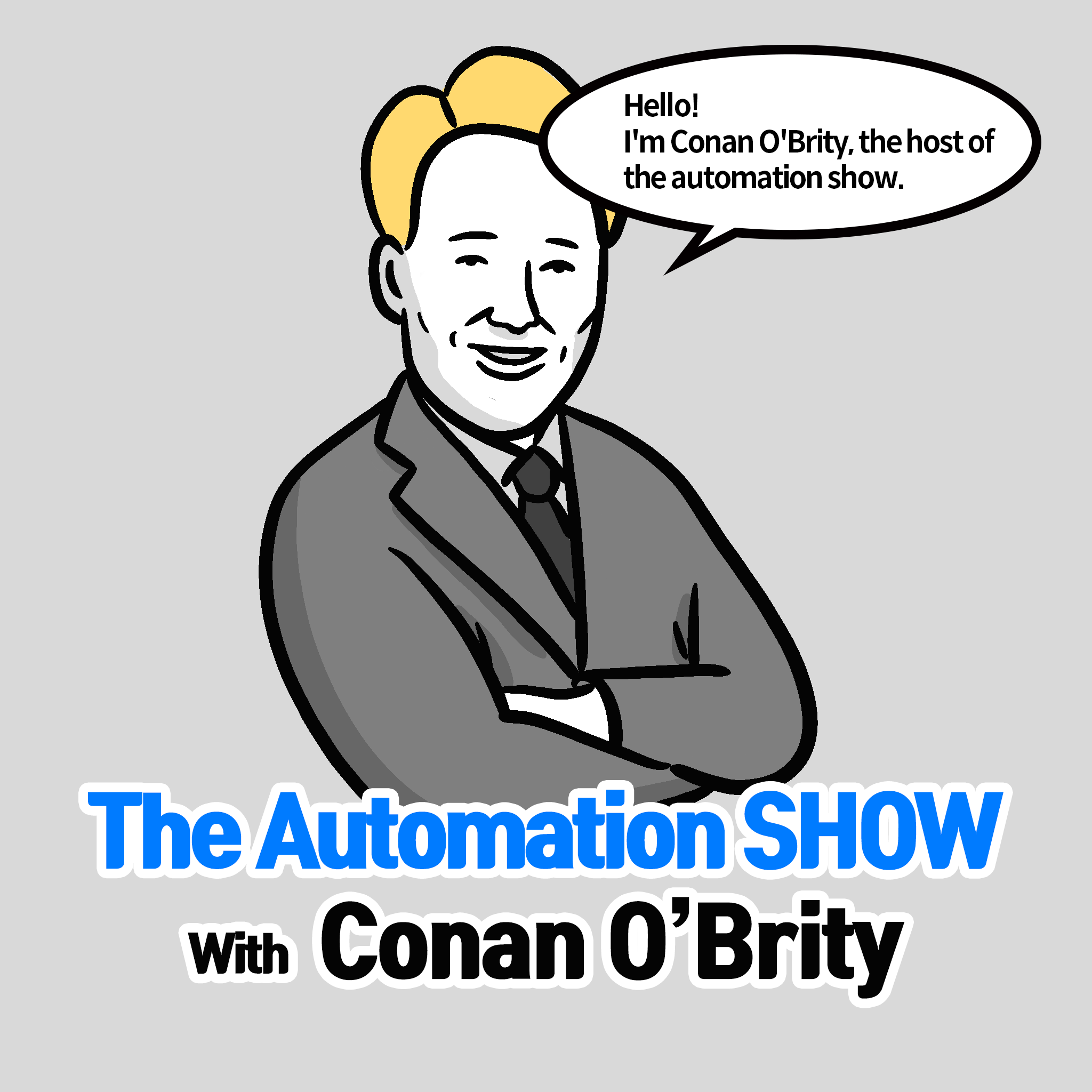 The Automation SHOW with Conan O'Brity Conan: Hello! I'm Conan O'Brity, the host of the automation show.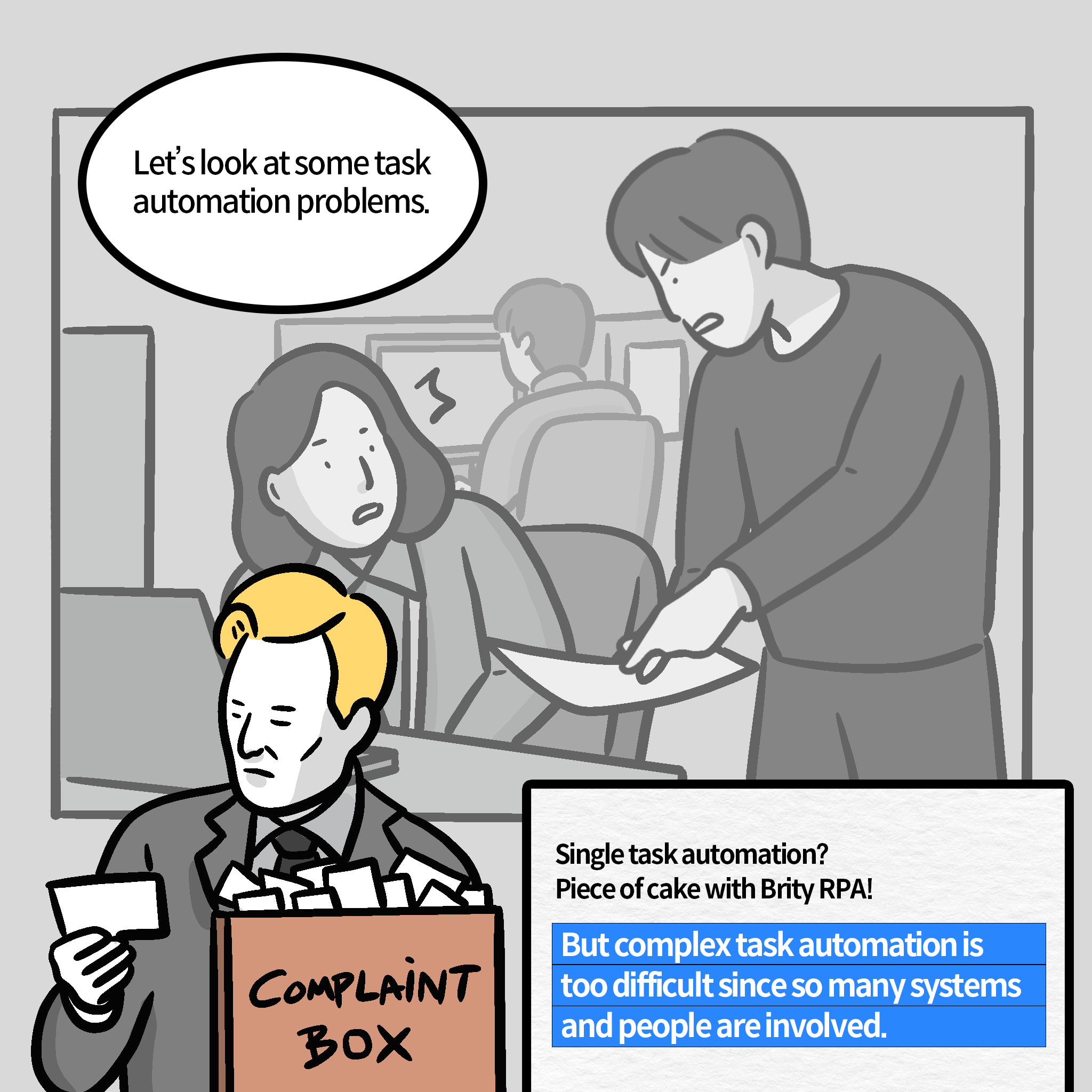 Conan: Let's look at some task automation problems. (Complaint box) Message: Single task automation? Piece of cake with Brity RPA! But complex task automation is too difficult since so many systems and people are involved.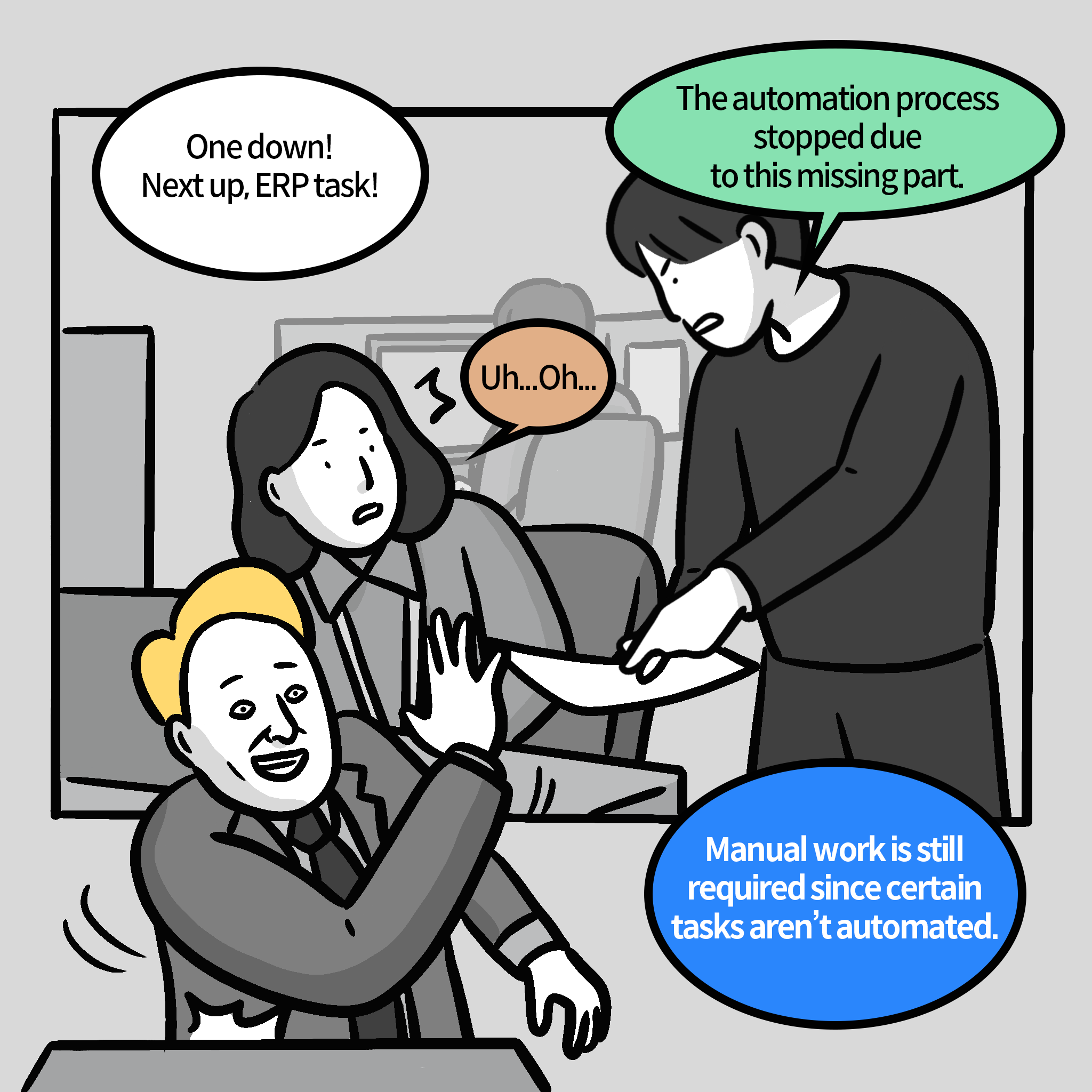 Conan: One down! Next up, ERP task! Employee 1: Uh...oh... Employee 2: The automation process stopped due to this missing part. Manual work is still required since certain tasks aren't automated.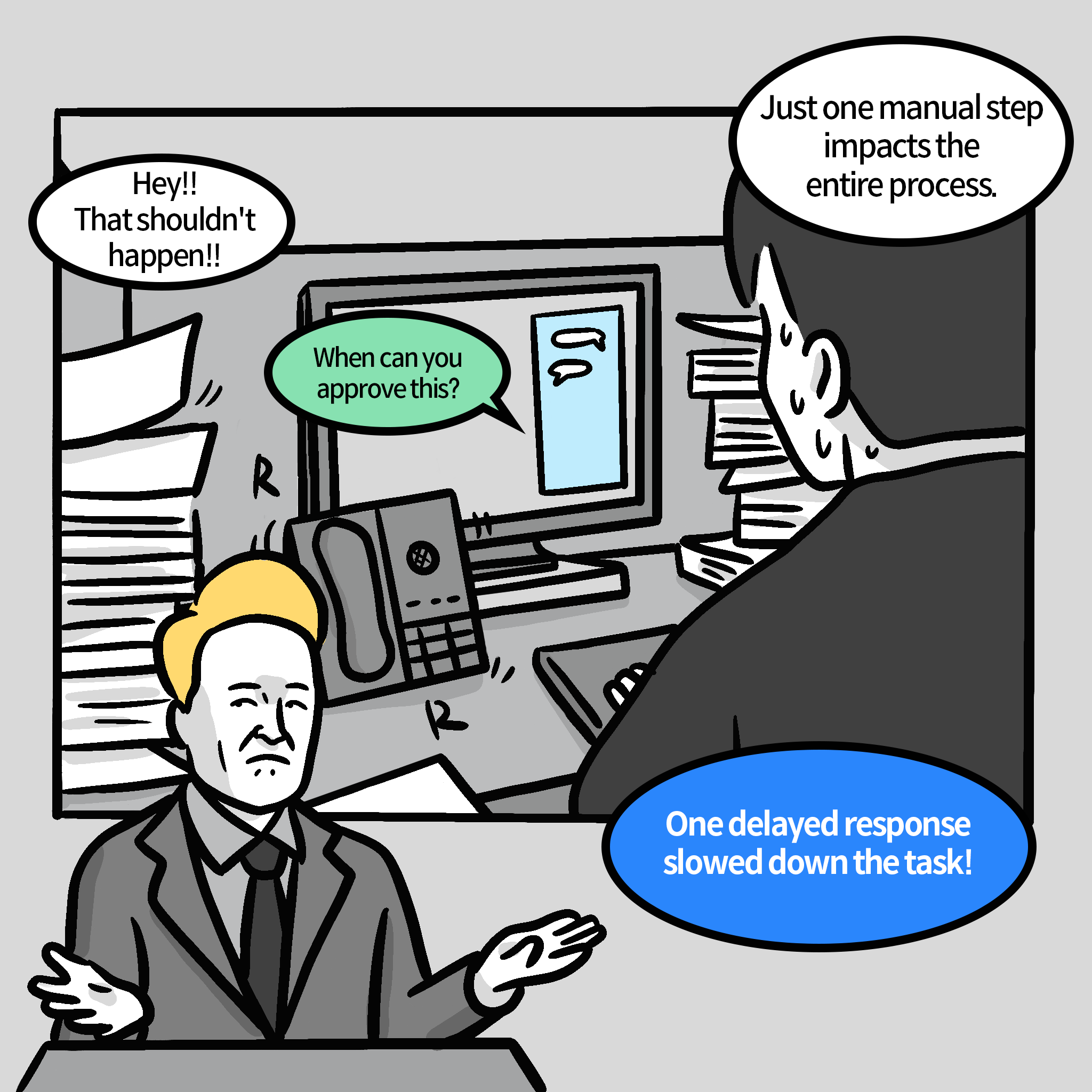 Conan: Hey!! That shouldn't happen!! Just one manual step impacts the entire process. Employee 2: When can you approve this? One delayed response slowed down the task!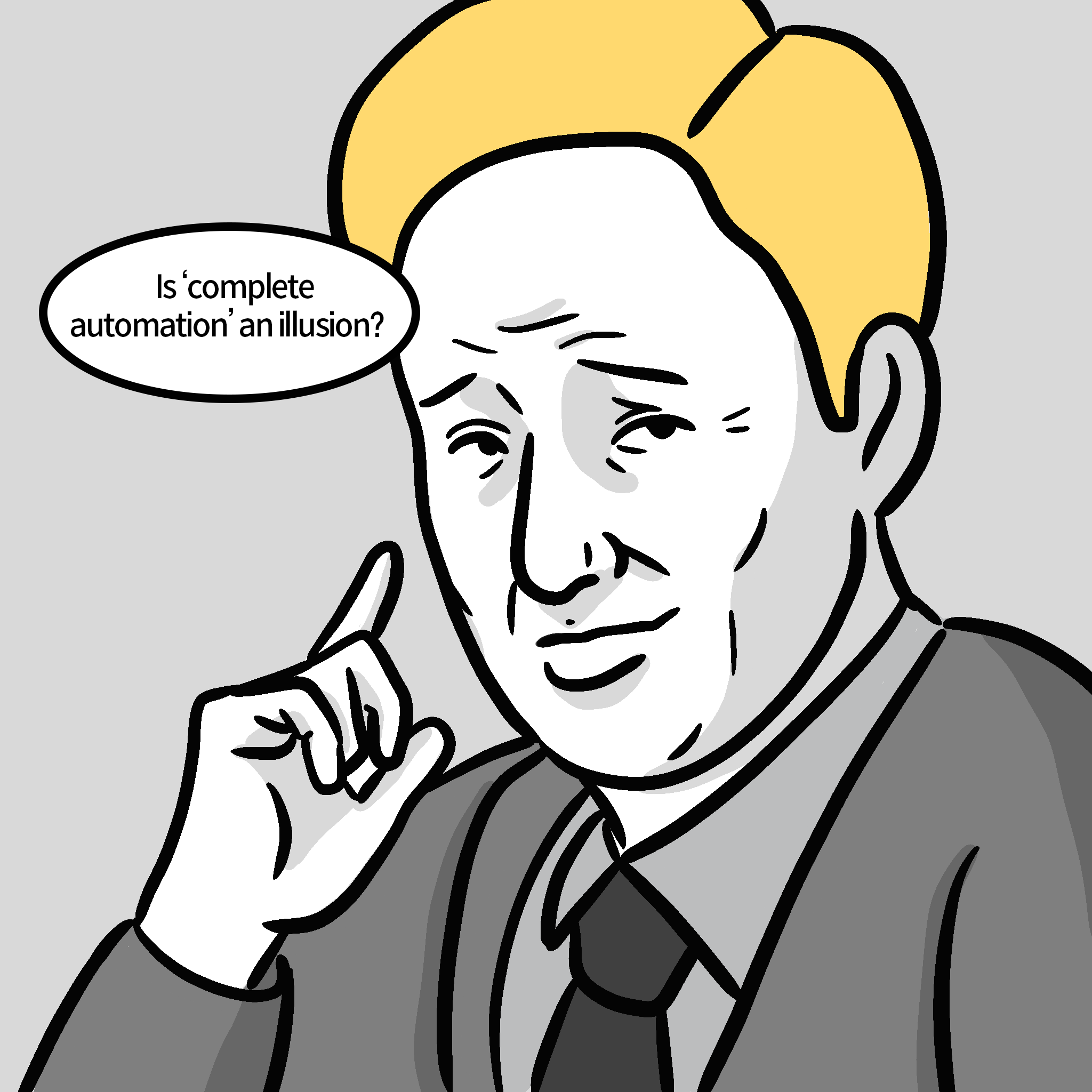 Conan: Is 'complete automation' an illusion?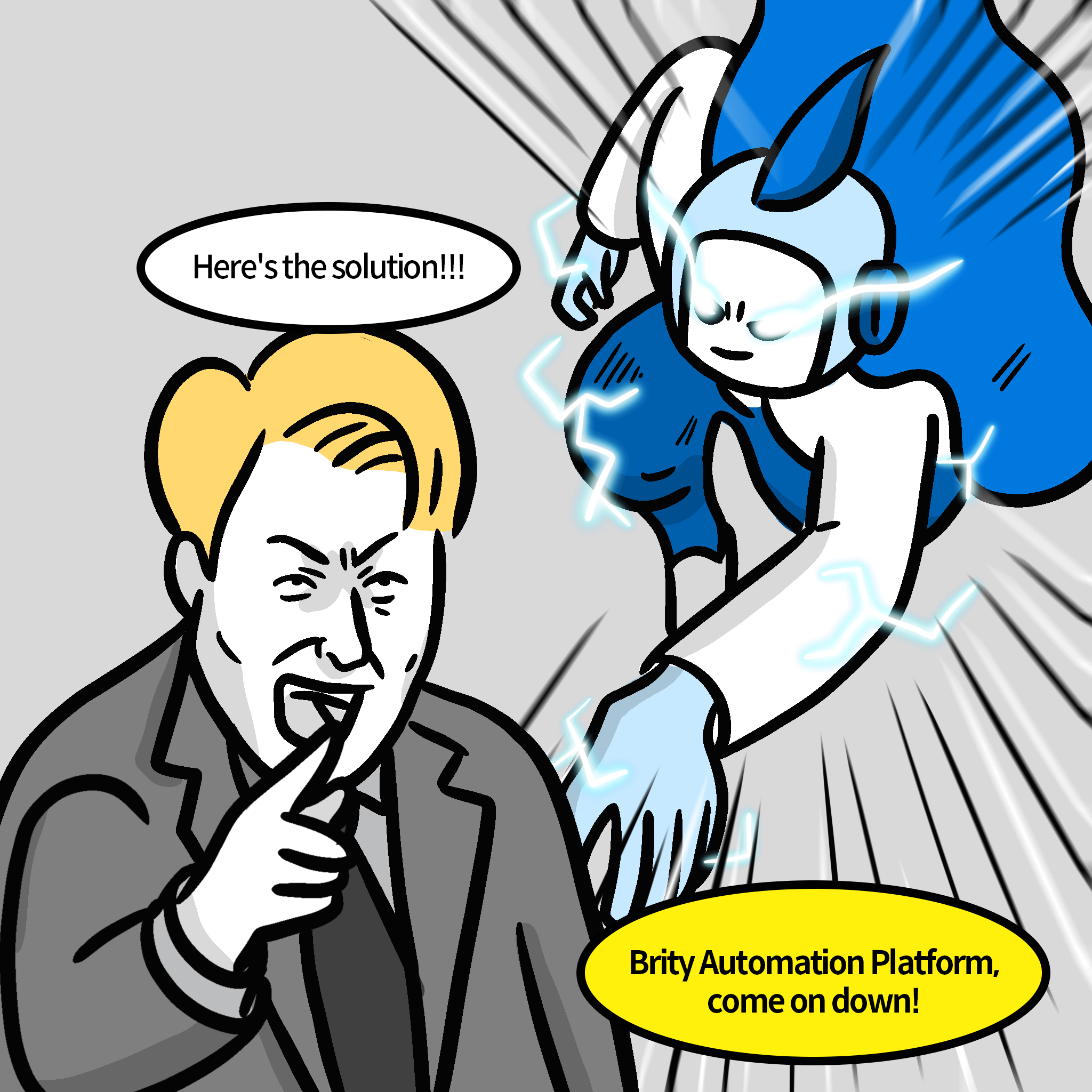 Conan: Here's the solution!!! Brity Automation Platform, come on down!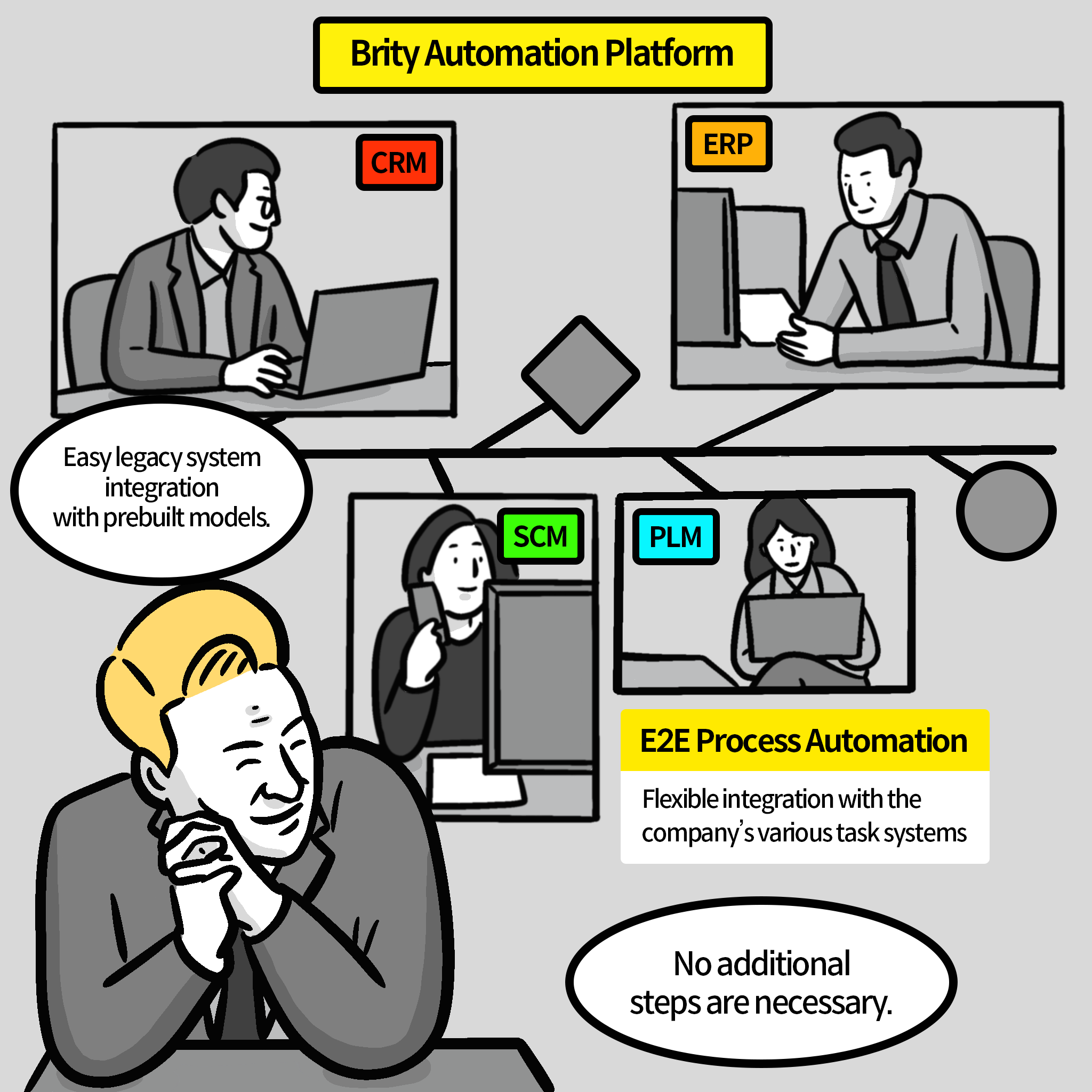 Brity Automation Platform CRM, ERP, SCM, PLM E2E Process Automation: Flexible integration with the company's various task systems Conan: Easy legacy system integration with prebuilt models. No additional steps are necessary.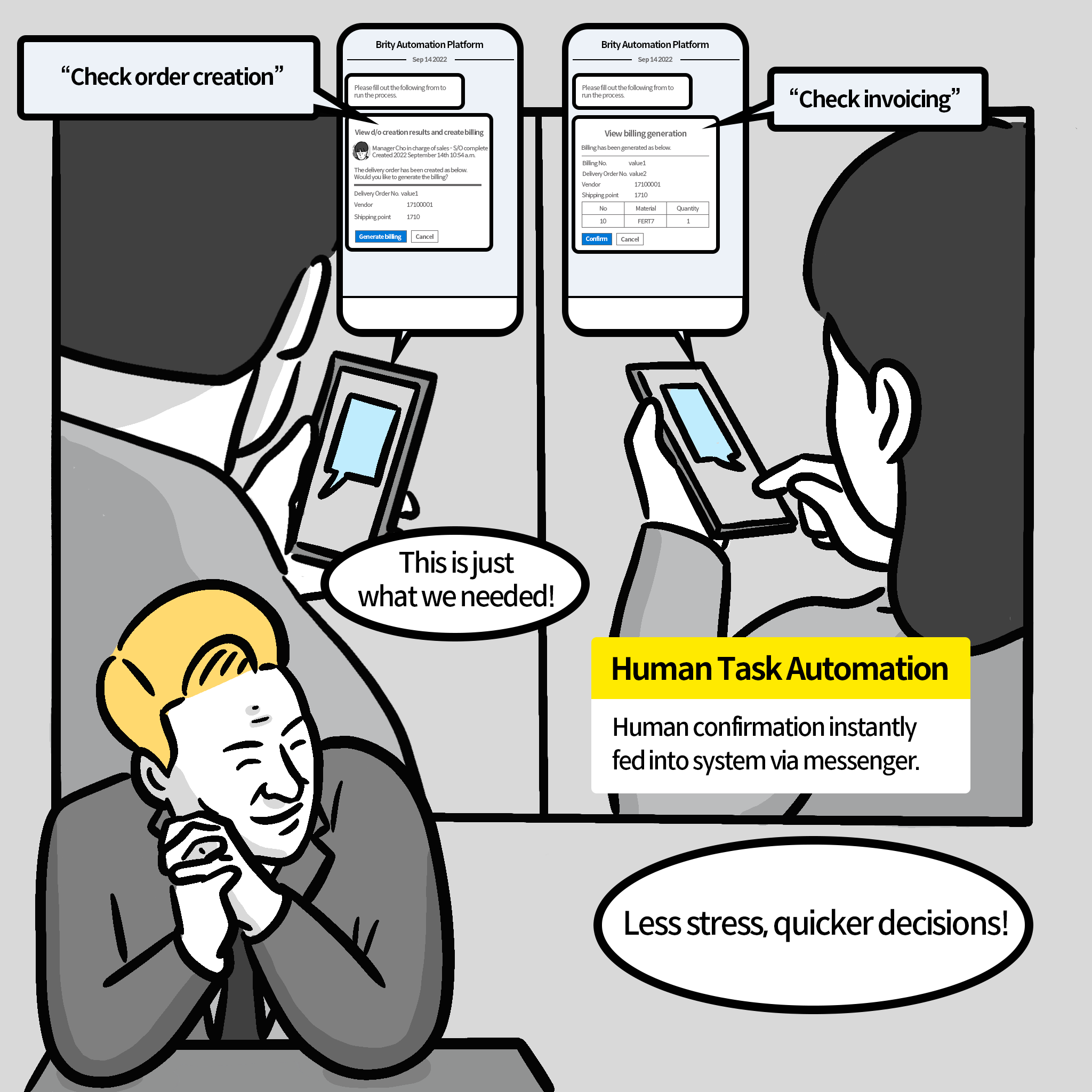 Message alerts: Check order creation, Check invoicing Human task automation: Human confirmation instantly fed into system via messenger. Conan: This is just what we needed! Less stress, quicker decisions!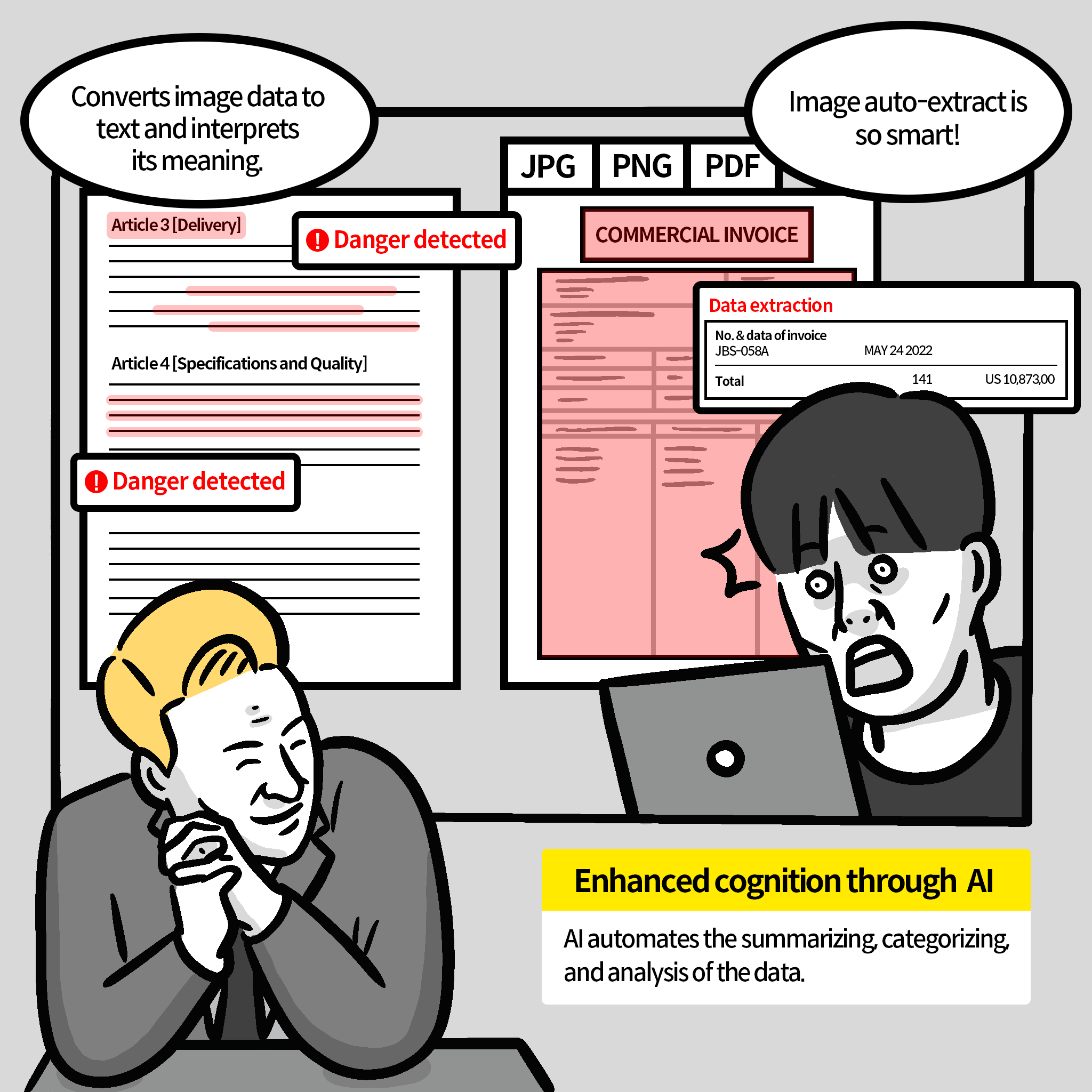 Conan: Converts image data to text and interprets its meaning, Image auto-extract is so smart! (document) Article 3 [Delivery] Article 4 [Specifications and Quality] Message alerts: Danger detected, danger detected JPG PNG PDF (document) Commercial Invoice Data extraction: No. & data of invoice JBS-058A May 24 2022 Total 141 US 10,873.00 Enhanced cognition through AI: AI automates the summarizing, categorizing, and analysis of the data.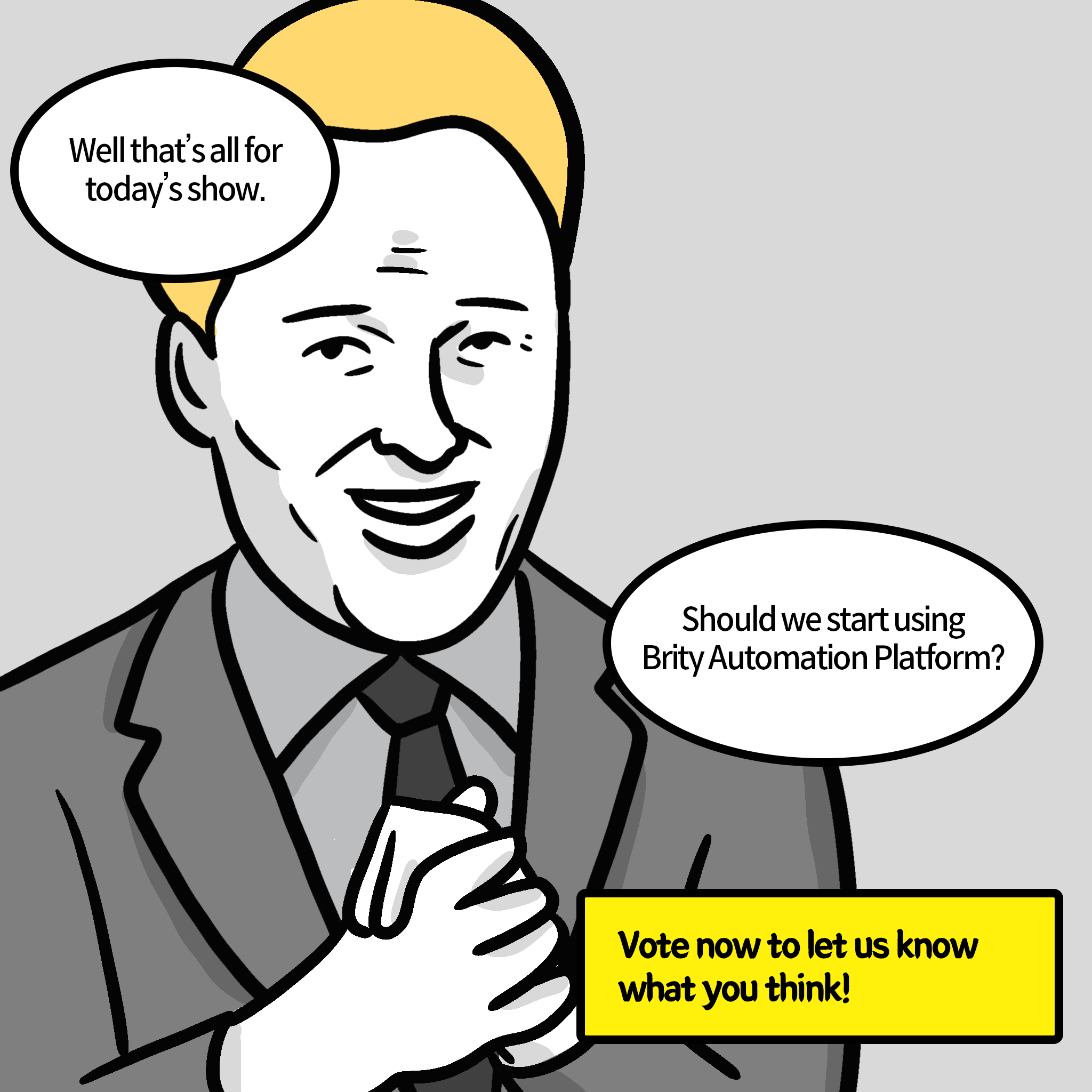 Conan: Well that's all for today's show. Should we start using Brity Automation Platform? Vote now to let us know what you think!