Remote collaboration, Telecommuniting, Samsung SDS Nexoffice is the key!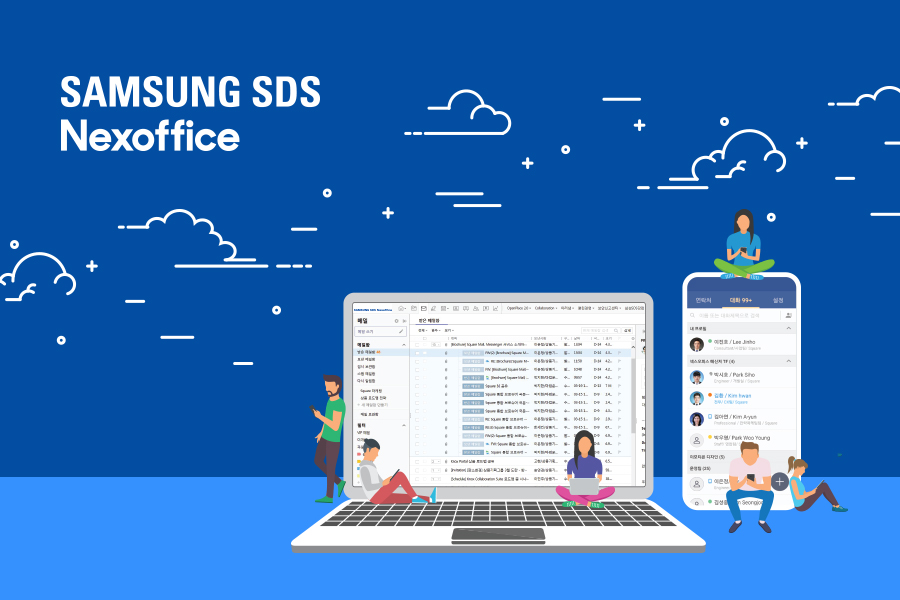 Samsung SDS Nexoffice, Samsung SDS corporate Join now for free!
Samsung SDS
Nexoffice, Samsung SDS corporate
Join now for free!
Are you contemplating a non-face-to-face working environment?
Samsung SDS can help your team's smart collaboration.

For telecommuting and remote collaboration,
you can now join and use our Samsung SDS Nexoffice,
which is used by Samsung employees around the world for free.

Samsung SDS Nexoffice enables multi-party video conferencing, easy screen sharing
and real-time chat, so effective collaboration and business continuity are secured anytime, anywhere.

In addition, we provide various security featuress such as message encryption, secret chat, recalling
to prevent the exposure of corporate information in a vulnerable telecommuting environment.

If you join now, you can use Nexoffice for free for 6 months,
so don't hesitate to speed up your collaboration with our Nexoffice right now!

Learn more about Samsung SDS Nexoffice

<Sign up for Samsung SDS Nexoffice Messenger>
Click here to sign up now!


Sign up for free until April 30. 1. Intuitive Design, Easy Feature Nexoffice provides easy&simple UI and features to anyone, so it can be used directly for work without any additional user training. 2. Start your meeting without any meeting room. Once you start a video chat with participants in the chat room just like a phone call, you can also share your screen at the same time. 3. Securely Protcet our information Securely encrypt the message and provide various security features to prevent sensitive information from being leaked.