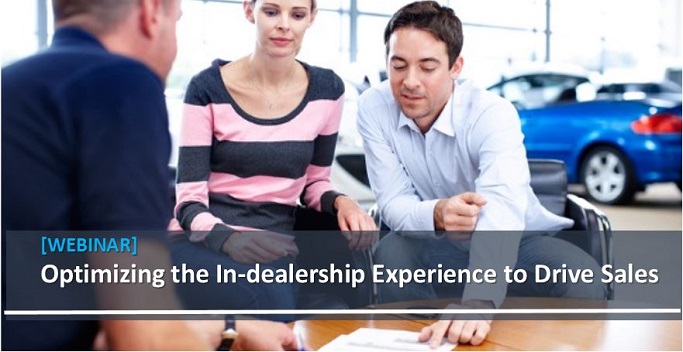 On April 26, Samsung SDSA is hosting a webinar that focuses on the automotive industry, specifically the in-store dealership experience. With the help of Digital Dealer, HARMAN International, and SDSA's very own Joseph Lanners, Director of Auto Retail Innovation, the webinar will educate dealers on how to remain relevant in the car buying process.
Today, 80% of car buyers1 do a majority of their research online way before they step into a dealership (CDK Global Survey, 2018). This webinar will offer ideas on how dealers can remain essential to the car buying experience.
With , Samsung NexshopTM customers walk into a dealership and configure their ideal car on large format displays. The interactive displays allow potential car-buyers to compare and contrast models, exteriors, interiors, and more before seeing each of their preferences in the showroom. And if their choice of vehicle isn't currently in their dealership's showroom, customers can take a tour with the help of a virtual reality experience.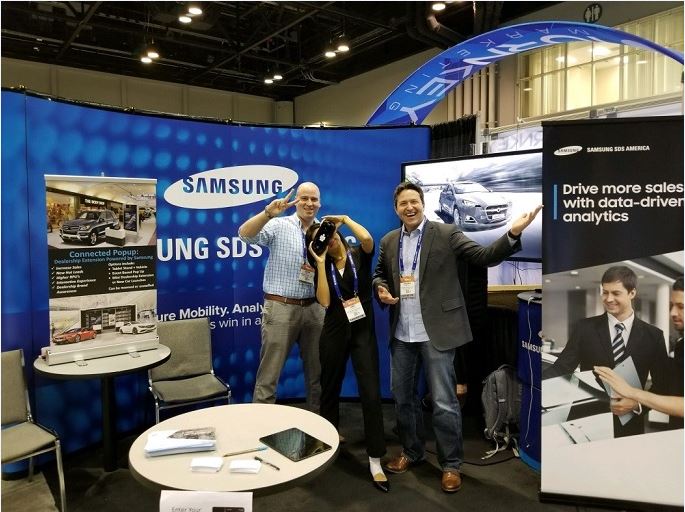 Samsung SDSA most recently demoed Nexshop on a smaller scale at the Digital Dealer Conference and Expo in Orlando, Florida from April 10-12.
For dealerships, Nexshop also keeps track of foot traffic in addition to using people count analysis and face analysis to help improve target marketing that may be based on gender or age of customers. These data-driven analytics not only help with bringing more customers into the dealership, but also improve operational efficiency and increase sales.
Check out more about Nexshop's role in the dealership in this use case video
Click here to learn more about this webinar and to register to attend.