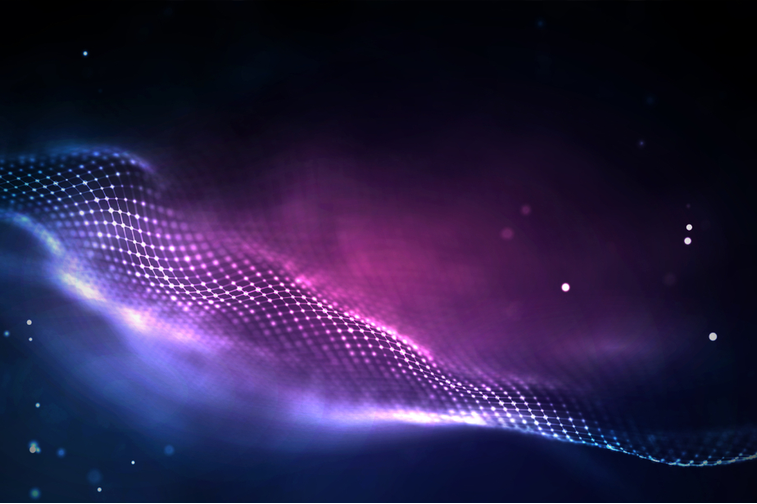 With the blockchain revolution heading full steam ahead, throughput speed is top-of-mind for enterprise organizations that want to maximize their investment and performance. Combining forces to deliver the best possible blockchain network for application development, IBM and Samsung SDS are continuing to collaborate on strengthening The Linux Foundation's Hyperledger Fabric and blockchain ecosystems.
With faster transaction speeds, lower costs and higher security, adopting such advanced blockchain technology has applications that span organizations and industries. Even with clear blockchain adoption benefits, there still exists a gap in understanding real-world blockchain platform use cases for enterprise-level organizations. As such, the IBM and Samsung SDS partnership extends to research, white papers, webinars and other resources that help organizational leaders visualize how the technology can transform business outcomes.
Collaborators in transforming blockchain technology
Hyperledger Fabric is an open source, cross-industry blockchain technology designed as a trusted foundation for developing applications or modular-architecture solutions. As a contributor to the technology, Samsung SDS applies its blockchain expertise via its "Accelerator" code. Easily deployed on the Hyperledger Fabric framework, this blockchain module works to increase capabilities, improve transaction throughput and enhance overall performance.
The benefits of Accelerator
Yes, blockchain is a powerful tool for transforming business outcomes, but that doesn't mean the technology is flawless. One of the most common complaints from users is that blockchain networks chug along at less-than-ideal speeds. Slow transactions per second (TPS) are a barrier not only to the core business function but also for developers who want to deploy additional use cases on top of the blockchain framework. For example, collecting data from multiple sensors or performing identity and authentication service provisions require processing more than thousands of TPS in real time.
While enterprise blockchain technology like Hyperledger Fabric can achieve much higher TPS rates than the average public implementation, there is increasing pressure to achieve even higher levels of performance. Samsung SDS and IBM are collaborating to fill these gaps and build stronger blockchain ecosystems.
Samsung SDS built Accelerator to speed up blockchain. The fundamental tasks of the software include classifying received transactions by destination, aggregating those transactions into a new batch and then routing the batched transactions to a blockchain network for consensus. Results from Accelerator tests conducted in partnership with IBM, available in our white paper, reached as high as 5000 TPS. In fact, testing showed that the module can provide up to 10x performance improvement in transaction throughput.
When used in conjunction with the Hyperledger Fabric, developers can access additional services, build out new capabilities, and handle large volume transaction requests from applications without worrying about the transaction bottleneck.
What's more, deploying Accelerator in the form of a Hyperledger Fabric network and connecting to peer nodes means no modifications are necessary. Easily plugged into an existing Hyperledger Fabric-based blockchain network, Accelerator allows organizations to realize increased speeds and improved performance without significant network changes or downtime.
All told, Accelerator addresses speed and scales obstacles in enterprise-level adoption, reducing the risks that come from slow transaction throughput.
Hyperledger Fabric and Accelerator in action
In order to disseminate the findings of their combined efforts in blockchain development, IBM and Samsung SDS recently published a white paper to highlight the key design features of Accelerator, discuss results from the integration tests, and recommend use cases for applying increased transaction speeds on permissioned blockchain networks. These networks come with the lowest level of risk and maximum output and efficiency, which generally fulfill enterprise-level needs. With Accelerator, Hyperledger Fabric-enabled networks can increase maximum levels of performance to make blockchain more effective for business.
The white paper further provides a deeper understanding of industrial blockchain platforms and a road map for current Hyperledger Fabric users to implement the Accelerator benefits. Use cases in Internet of Things and financial services, as well as a summary of contraindicated examples, offer more specific perspectives.
True Tickets, a digital ticketing platform organization that provides verifiable and secure ticket delivery experiences for venue operators, serves as a real-world use case to demonstrate how Samsung SDS Accelerator is helping to improve blockchain outcomes for users of permissioned blockchain networks such as Hyperledger Fabric. The advanced ticketing solution connects event-goers with verified ticket vendors, ensuring venues sell tickets to genuine fans rather than scalpers. To do that, True Tickets leverages the IBM Blockchain Platform built on Hyperledger Fabric and Samsung SDS' Accelerator module for optimum performance and customer experiences.
"By smartly leveraging blockchain in the entertainment ticketing space, we provide our customers with peace of mind for their digital ticketing needs," said Matt Zarracina, True Tickets Co-Founder and CEO. "The Accelerator code has the potential to take our blockchain-enabled solution to the next level, allowing us to effectively handle expected transaction load volumes in a performant and memory efficient manner."
Learn more about True Tickets' application of the blockchain technology in an educational webinar that covers how the company is maximizing its investment in the solution.
The acceleration of business innovation
The general consensus is that enterprise blockchain deployment has the potential to revolutionize virtually any industry. Business advantages like verified transactions without third-party involvement, enhanced transparency, reduced risks, improved traceability and increased efficiency make it possible for blockchain to earn such a sweeping claim.
As Hyperledger Fabric continues to increase its speed and performance with Accelerator integration, the framework paves the way for enhanced blockchain benefits. At any rate, enterprises can experience positive outcomes with far less turnaround time.
For all the details on the realized and potential outcomes of the IBM and Samsung SDS collaborations, download the accelerating throughput white paper. To better understand how True Tickets is maximizing its blockchain investment, register for the live webinar on May 22 or access the on-demand webcast thereafter.