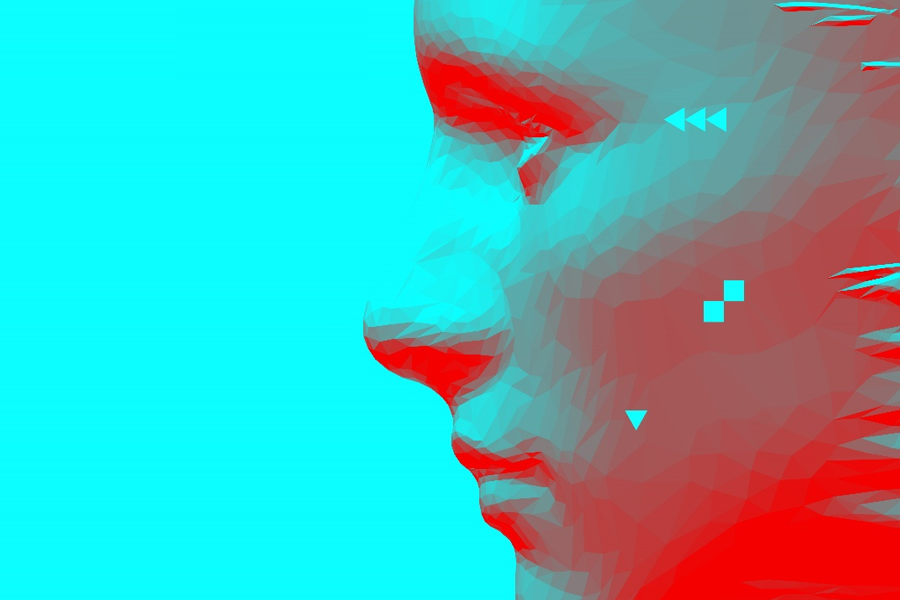 On February 11, gaming company Epic Games unveiled MetaHuman Creator, a cloud streaming tool and Unreal Engine-based application that helps users conveniently design digital humans.

Facial features and skin complexions of character presets can be altered, along with body types, hairstyles, mustaches, beards, etc. These feature preferences can be applied to animation or motion capture images in real-time, and the created animation can be reused and applied to other Metahumans.
Check out the following video to learn more about the MetaHuman Creator!



Virtual characters are not new to the media and entertainment industry. In an installment of the Star Wars movie series, fictional characters are created thanks to advanced digital technology. (Click to see how the virtual Star Wars character is created. )

What makes MetaHuman Creator notable is that individual content producers can conveniently create virtual characters using the tool in less than an hour, unlike in the past when it took game developers and 3D content producers several weeks or months.
Virtual Influencers Replacing Human Celebrities
Lil Miquela, a 19-year old Brazilian-American influencer, has amassed more than 3 million Instagram followers and 900,000 TikTok followers. She was one of the 25 Most Influential People on the Internet in 2018 chosen by Time Magazine, and she earns as much as 11.45 million dollars a year. What's even more surprising is that she is not a living human, but a virtual character created by Brud, a US-based startup specializing in robotics and AI.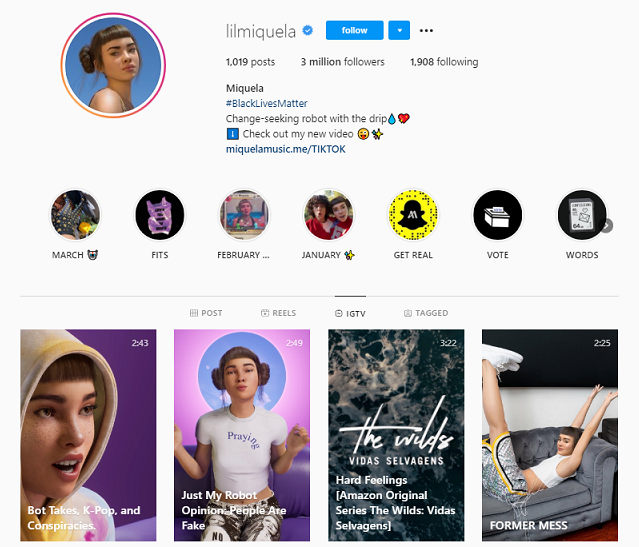 Virtual character Lil Miquela (source: Instagram)
Virtual character Lil Miquela (source: Instagram)
A benefit of these virtual influencers is that they don't age and do not cause controversy with improper behavior, which can negatively affect their advertising endorsements. They also do not need a make-up artist, assistant, or manager, and they can appear at any show or program with no concerns over the weather or their health condition.

Companies are proactively investing in the virtual character industry. For instance, Samsung Electronics unveiled NEON, an AI-based virtual 2D character, during CES 2020. NEON offers real-time interactive conversational experiences for consumers through signage or provides various services like childcare or education assistance.



Virtual Characters Likely to Replace Humans in Several Industries
Several companies in different industries, including insurance and finance, have recently adopted chatbot services to process customers' inquiries using artificial intelligence and immediately provide appropriate answers. Companies have a customer support center or FAQ page on their websites to answer common questions, but customers still want to get a customized answer to their various questions rather than a standardized one.

The key to these chatbot services is to make customers feel as if they are interacting with humans. That is why chatbot services were created by combining different technologies, such as voice recognition, natural language understanding, and text analysis (a great example is Samsung SDS's Brity Assistant, a solution for implementing AI chatbot).

Chatbot services have gradually expanded and now chatting with AI services has become widespread. Human-like virtual characters, beyond voice- or text-based chatbots, will soon replace human workforce in such fields. These virtual characters will play a larger role in public services and online education as well as at call centers and information desks. Someday these virtual characters may feel like colleagues who can perform similar tasks as we do, work with us, or appear in movies. Simple manual tasks are already being replaced by machines thanks to technological advancement in work automation, and humans now have to think about their role in the future. But at the same time, the recent advancement of virtual characters creates anticipation for a future where we wonder how far AI characters will go.