Internet of Things (IoT) means a technology to exchange data in real time by attaching a sensor to things. Big data is getting important to store/manage/analyze real time data coming from senor networks. In other words, the relationship between IoT and Big data is getting closer with the development of technology.

Data from many different devices is gradually growing, so only meaningful information from the data needs to be stored and processed efficiently. To that end, real time analysis and storage are required. Soon, almost all things including cars, consumer electronics, and products on the shelf in supermarkets as well as machines in factory will have sensors attached to them, each sensor will send data creating a new business value.
Let's take a closer look at what to do with the use of IoT and big data.

Sensor Data from Device
Komatsu, a Japanese construction vehicle maker, is attaching a various types of sensors to their construction machine vehicles, and collecting and managing the sensor data. For example, all data is going to central management center to show the operation status of an excavator or a bulldozer. So, their operation and any issue can be monitored.
The central management center at Komatsu have been collecting the data from all their devices located all around the world and providing relevant information for customers. In other words, errors in devices and fuel shortages are being collected and analyzed through their data, transferring data information to customers and dealership in a dashboard type.
In case of any system failure, this monitoring system tracks the cause of failure quickly to provide it to customers, thus customers repairing them fast, saving their cost and time. Also, the system tracks device location, to prevent theft. Accordingly, customers can use Komatsu device safe and monitor them easily, thus their sales growing continuously.

Mckenney's located in Atlanta, Georgia is a service provider for building automation and controlling systems. The company had been responsible for energy management project for US Air Force Bases and developed an energy management system inside buildings for several years.
First of all, they installed tens of thousands of sensors inside buildings to collect and analyze data, thus monitoring them in real time. Temperature, humidity, light and other sensor data help finding any inefficient use of energy, coming up with solution and analysis. Finally, they were able to reduce their energy costs by 20%.

IoT in hospitals
In the U.S, IoT tech is widespread in hospitals such as Bluetooth stethoscope, self-driving cart inside the hospital building. GPS service records the movement flow of patients and it can record the time for each patient to complete a diagnosis test or see a specialist. Such data analysis provides a different movement flow for each patient to reflect it into their reservation system. The analysis will reduce patients' waiting time.
Sensors are also being attached to drips so that nurses do not have to visit a patient's room to check a patient's drip. .This enables nurses to manage their time efficiently to save their time, thus naturally treating their patients more kindly. Similarly, they can care for their patients and work more efficiently by monitoring patient's actions and status to prevent against falls and update records.
The IoT use for isolated patients is popular. IP camera's light turns on/off automatically to monitor patients, their blood pressure and pulse are provided in graph in real time. A doctor or nurse can monitor the status of wards from outside in real time by transferring data to central server. That will be more widely applied to Home Care service soon.

A Smart Home
When you are out, you can have your house cleaned, boiler automatically turned on before you arrive home, an elevator started to move after finding out the location of your car.. Such a service is already widespread.
Moreover, daily living in the future will unveil in his way: when an alarm comes on in the morning, light come on, blind rolls up automatically. When you are in the bathroom, your health status such as blood pressure, weight, sleep, stress can be viewed at a glance. When you are in kitchen, coffee machine is automatically on, and your nutrients and food intake will be displayed. This way, a Smart Home will unfold fast.
Here, a Smart Home means that your consumer electronics are interconnected via Internet and being more intelligent, thus providing various advanced systems. To that end, IoT is a required element.
In overseas cases, Apple has started their Smart Home service in earnest, AT&T and Comcast are also adopting their Smart Home tech. In 2016, Apple launched Homekit, a Smart Home platform, to control lockdown, lighting, camera, temperature, power via iPhone and iPad.
In Korea, SK Telecom has a service to remotely control consumer electronic appliances such as refrigerators, vacuum cleaners, and washing machines. Also, it can control doorlock and gas, even if nobody is inside the house. LG applies IoT open platform, AllJoyn to their smart home with SmartThinQ sensor. That is device made by attaching a sensor to their consumer electronics to check the status of them outside and to control them remotely.
As such, the number of data from smart home is rapidly increasing. Now is focusing on simply connecting device, but the use of data is far less developed.
Finding customer needs and new business models from accumulated data is necessary. To that end, big data tech is required, when a customized service after analyzing data is available, the use of smart home will be more widespread. For example, with the increasing number of one-person families, people are paying more attention to safety and health. It needs a customized personal service, for instance, when abnormal symptoms such as a seizure is registered it informs the emergency room of hospital automatically.

Closing
IoT has many security weakness. So, when privacy is not protected in using a car or consumer electronics, people will not use IoT. Data security to protect privacy is essential. Also, it is useless to connect electronic appliances simply to manage them. It will not be applicable, unless an innovative idea with customer needs are incorporated. To address this, it needs to explore business value by analyzing IoT data, and now is the time.
The next chapter will address use case of deep learning and big data.



▶ The contents are protected by copyrights laws and the copyrights are owned by the creator and Samsung SDS.
▶ Re-use or reproduction as well as commercial use of the contents without prior consent is strictly prohibited.

Big Data Series - Reading Trends with Big Data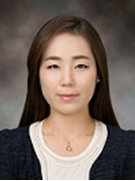 Senior Engineer, Seoyeon Kim
AI/Analytics
Samsung SDS Smart Factory Business Division
After receiving her Ph.D for industrial engineering from Gorgeia Tech in 2009, Dr. Seoyeon Kim worked as an industrial engineering researcher at the National University of Singapore before joining Samsung SDS in September 2010. As a data scientist, she leads multiple big data projects while also working as an instructor for an in-house data scientist training program she helped create. Dr. Kim regularly shares her in-depth big data expertise as a contributor for CommonSDS and IE magazine and also actively participates in various industry seminars.