It's a common belief that as user experience gets better, security gets worse. It doesn't have to be that way.
Financial tech startups are agile businesses that are quick to develop solutions to enhance both the usability and security of a variety of applications including mobile banking. Traditional retail banks tend to lack agility and as a result the FinTech companies are disintermediating these large banks in a number of areas. In response to this grim reality, banks have begun to buy off, incubate and partner with these Fintech startups.
Financial Institutions (FIs) have also looked to seasoned technology companies to leverage their innovations to gain an advantage in the highly competitive financial services industry. An example of an innovative solution that FIs can leverage to improve the mobile application development experience is one from two large technology companies; Samsung SDS's Nexsign biometrics security platform and CA Technologies' (CA) Mobile API Gateway.
Samsung SDS's Nexsign biometric authentication platform strikes the magic balance between maintaining a pleasant user experience and ensuring the highest level of security possible. We recently showcased this technology at CA World '17 in Las Vegas, Nevada with CA.
SDS and CA's collaboration came about because CA customers wanted the ability to add advanced authentication methods beyond passwords into the company's mobile API platform. We addressed this need by enabling CA to integrate our Nexsign enterprise-grade biometrics with CA's Mobile API Gateway. By forming this strategic partnership and leveraging Samsung SDS's deep expertise, CA was able to provide additional enhancements to enterprise security functionality.
Nexsign uses biometric authentication technology to confirm user identity and complete mobile transactions through biological information such as fingerprint, facial recognition, iris scan or voice identification. More businesses want to quickly develop mobile apps and the need to adopt seamless and reliable security measures is becoming increasingly important, especially those involved in transferring sensitive data like the banking and financial industries.
The benefits, however, are not limited to security. Adopting a biometric authentication solution like Nexsign can enable a more productive workforce, and in turn, increase profit margins in the long term. Streamlined processes mean employees can get down to work instead getting tripped up by tricky passwords and clogging the IT department. The result is less traffic to the IT department, so IT professionals can focus on other aspects of their businesses. With the platform offering advanced security using more than 500 biometric parameters that are unique and distinctive to each of your employees, you also prevent issues with hacking and malware down the line.
If there is one thing we took from CA World '17, it is that digital transformation is inevitable across all industries. As organizations are enabling digital and mobile channels, they will worry about securing those channels. However, that shouldn't prevent companies from adopting new technologies.
Do you think it is time for businesses to put aside their fears and explore new measures to guarantee customer security? Let us know what you think by tweeting us at @SamsungSDSA and @SamsungBizUSA: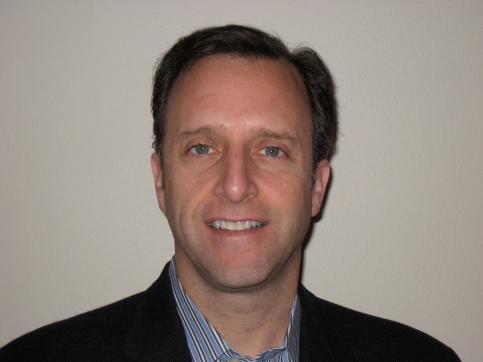 V.P, Richard Lobovsky
Enterprise Mobility
Samsung SDS America
Richard is a senior business development executive with extensive wireless industry experience focused on secure mobility in financial services. He is currently leading a team at Samsung SDSA focused on providing mobility and security based enterprise software solutions to the financial services industry including their FIDO compliant biometrics solution. He is a member of SDSA's leadership team which sets the overall strategy for the organization.