In recent years, Digital Transformation (DT or DX) has been a keyword most frequently mentioned in the IT industry, which refers to the process of shifting the corporate DNA towards digitalization and fostering the digitalization capacity of all members. Indeed, it has become vital for all businesses to secure IT capabilities in today's world, whether it be IT or non-IT sectors, and DX is continuously carried out across a wide range of areas. But instead of talking about DX, let's focus on app modernization that converts existing apps to cloud-based apps and cloud migration in today's article.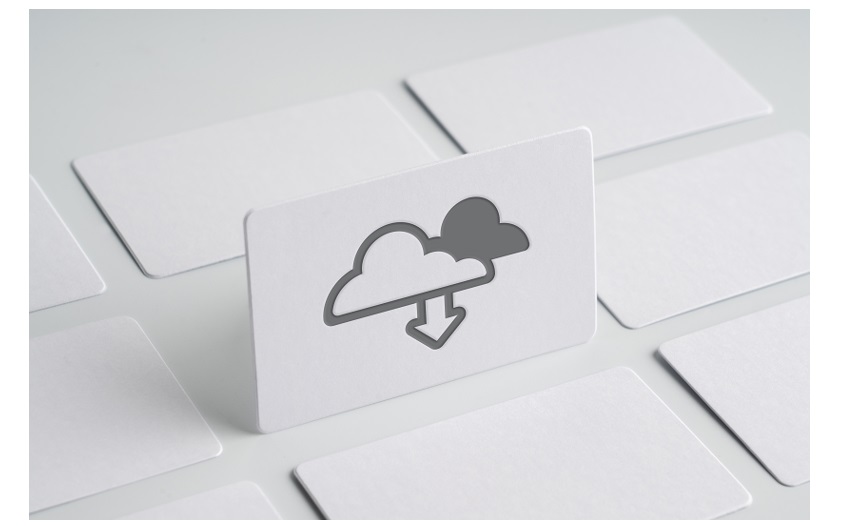 Why is app modernization needed?
A large number of Korean companies are still using legacy systems that were built around early 2000s even without making necessary enhancements to them. For instance, among some 180 systems run by a well-renowned logistics company, more than half turned out to be incapable of even receiving technological support or maintenance work.

IT service, business, and data should all be interconnected in real time to achieve DX in the way we work and continuously seek innovation. A number of essential requirements should be met, such as ensuring service continuance during the performance upgrade process. For these reasons, app modernization is a key imperative for all companies.

Let's have a look at the numerous issues found in the systems of the logistics company mentioned above. The system used for stocking materials at the warehouse was previously developed with Delphi (commonly used programming language 22 years ago), and it requires warehouse managers to manually read each and every barcode and invoice of all boxes in the stocking process. The regarding warehouse data that should be sent to SAP is transferred to Enterprise Application Integration (EAI) through a module implemented via the socketing method made 20 years ago. EAI server runs batch processing every 10 minutes to convert the data for delivery to SAP, and whether the data transfer ended successfully can be confirmed at a webpage created with Common Gateway Interface (CGI). Initially, the webpage was tentatively set up for making urgent confirmations on site, but it ended up being used for nearly two decades. And since it is hard to find developers capable of Delphi programming nowadays, functional upgrade of the system is unimaginable for the company. It merely added new functions to the system whenever they were deemed necessary, and eventually, the corporate system as a whole became a mess like a recklessly built shack. Due to such a fragmented IT operation system, business innovation is just a fantasy for the company.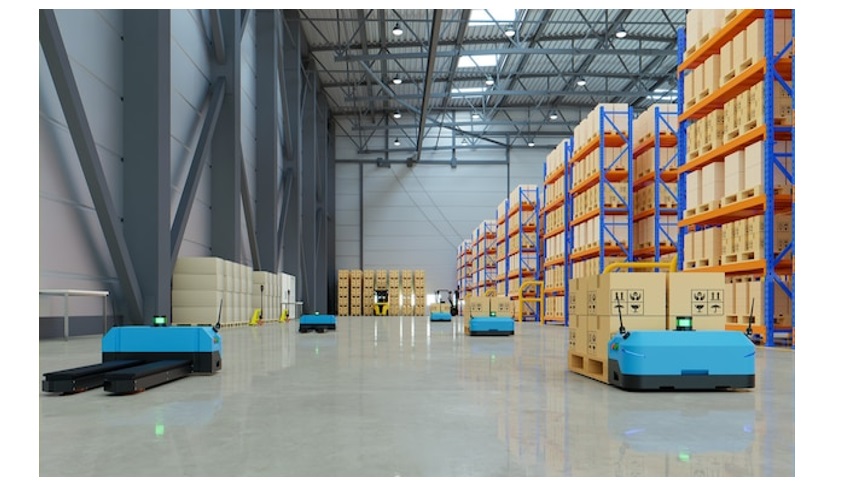 Outdated legacy systems can no longer be a viable option for modernized inventory management service
It will be really fascinating for the company to have a system through which warehouse managers can check the storage status on the web or mobile device at any time, as bundles of materials attached with RFID chips are automatically sorted and stocked by wheeled robots at the warehouse, relevant data are confirmed in real time, and materials sent out to factories are automatically recognized through barcodes. But the problem is that there are too many of such companies with outdated systems and that they do not have the digital capacity needed for figuring out where to start from in making improvements to their systems. That is why app modernization, which can be easily proven of its effectiveness to all corporate members and give tangible improvements to efficiency, can play a key role in digital transformation.
How are cloud migration and DX interrelated?
Let's now go back to the days when Amazon first started its cloud business. Back then, many IT experts insisted that companies would use cloud services only in extremely limited cases since many companies already had their own data centers and would be concerned about security issues. But on the other hand, some anticipated that companies would be provided with infrastructures through the cloud rather than data centers in the future, as "companies once built their own power plants to effectively secure electricity supply during the manufacturing age but nowadays are provided with electricity from electricity companies."

Ultimately, a lot of companies these days use hybrid cloud which uses both public cloud and data centers (private). Data requiring availability and security of systems are stored at on-premises environments like data centers, while also adopting cloud services considering the easiness of development and cost-related aspects. .

aws 33% Azure 20% Google Cloud 10%
AWZ, Azure, and Google Cloud take up more than 60% of the global cloud market
Currently, the Cloud Service Provider (CSP) market is led by three tech giants: Amazon, MS, and Google. The market has recorded a growth of over 30% each year, proving that cloud has become an essential element for all businesses. It's especially notable that all companies in the market are continuously making huge investments to prevent themselves from falling behind their competitors in growth.

There is another reason why companies are making such large investments, which is the fact that an increasing number of companies are adopting multi-cloud environments. For instance, since companies may face service shutdown when only using AWS cloud, they may also run their services with Azure. Or perhaps, they may operate web services on AWS while using Google Cloud for data analytics since Google has strength in big data and machine learning. These cases fall under the category of multi-cloud environment in which multiple types of cloud services are used in accordance with different purposes. Many companies these days believe that not only cloud but also multi-cloud are indispensable for their businesses, and are more than eager to run their business on the cloud.

Then, why are companies shifting to the cloud environment? In the past, it was nearly impossible for startups to successfully compete with large-sized companies in the market. Even when startups had great items, they failed to cope with the exponential growth of users and remained far behind large-sized companies in terms of app deployment, user management, and customer satisfaction (CS). Also, when their services ended in failure, they could not withstand the losses deriving from the huge investments they had made in infrastructures. However, in the age of cloud, they can be relatively free from such issues since they can have easy access to IT infrastructures on the same level as large-sized companies.

Nowadays, it is no big deal even when app users suddenly increase from 1,000 to 10,000. The companies do not have to create new servers within a few minutes, because cloud services can provide them with additional servers right away. When startups driven by disruptive innovation have to compete with big companies, the most viable option for them would be to use cloud services to accelerate their speed of innovation. That is why the aforementioned companies with outdated legacy systems opted for cloud migration. As legacy systems cannot be run on the cloud, it is essential to carry out data integration and app modernization in order to make the best use of the cloud.

Benefits offered by app modernization
Replacing apps in line with the current trend of digital innovation will allow companies to more proactively respond to the changing needs of customers. According to a survey, reducing app release intervals by one-tenth (meaning that app performance improvement that used to take several months can now be done within a week) leads to an improvement in work efficiency and satisfaction of users. In a virtualized IT service environment, developers can easily apply relevant IT technologies and latest app development trends. These services developed in cloud environments are deployed in a way that can be used anytime and anywhere, while offering competitiveness through availability unmatched by existing legacy systems in terms of both cost and performance.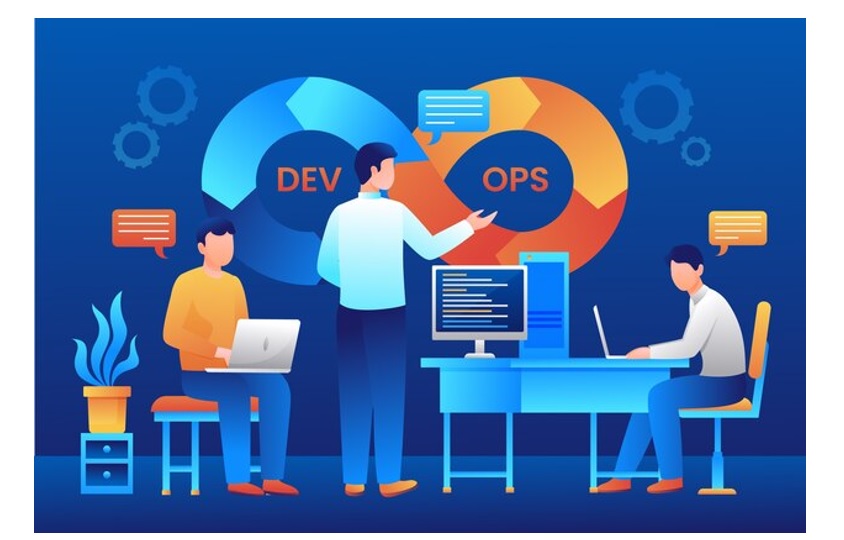 Shift towards DevOps is at the heart of app modernization
When looking at companies that successfully accomplished app modernization, we can see that their infrastructure costs including license costs for hardware/solution have fallen by 5-10% and that their service development cycle has been reduced by more than one-half while improving work efficiency by 2-10 times. But a more dramatic outcome can be found in their corporate culture and values oriented towards digital innovation.

App modernization is the process of gradually converting existing apps to cloud-based apps. In addition, it disseminates DevOps*, a way of working that enables fast development/deployment and continuously pursues innovation, across the entire organization instead of undergoing changes all at once. With app modernization, any member of a company with an idea can swiftly create and apply systems at a low cost.
* DevOps: a term combining "software Development" and "Information Technology Operations"

Today's article discussed why companies are concentrating their efforts on DX and cloud. Are you all comfortable with using cloud in your daily work? Can you immediately apply your innovative ideas at work? If not, we hope you will have a closer look at cloud, DevOps, and how various companies are undertaking DX within their organizations.


By Andy Cho Principal Professional of Samsung SDS